EU's top regulator for Big Tech looks to use stronger action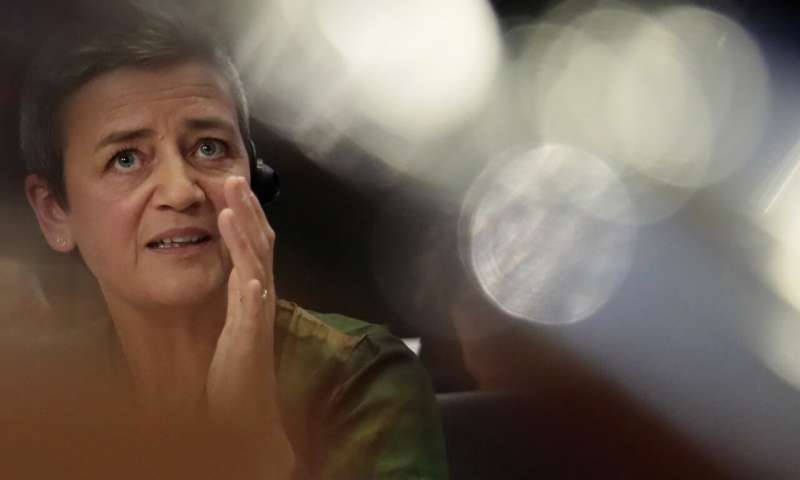 European Commissioner designate for Europe fit for the Digital Age Margrethe Vestager answers questions during her hearing at the European Parliament in Brussels, Tuesday, Oct. 8, 2019. (AP Photo/Virginia Mayo)

The EU's powerful antitrust chief said Tuesday she's weighing up stronger measures to curb anticompetitive behavior because huge fines that she has levied on tech multinationals aren't working.
EU Competition Commissioner Margrethe Vestager didn't offer specifics on possible actions she's considering, although she downplayed the idea of breaking up companies.
Vestager is arguably the world's most powerful technology regulator. She made a name for herself by hitting Silicon Valley giants with eyepopping fines, including nearly $10 billion in penalties for Google in three antitrust cases.
"You're right to say that fines are not doing the trick and fines are not enough because fines are for illegal behavior in the past," Vestager told European Union lawmakers.
"Some of the things we will look into are even stronger remedies for competition to pick up in these markets."
She cited the 1.49 billion-euro ($1.7 billion) fine she gave Google this year for abusing its dominant role in online advertising. Even though the company stopped its behavior two years ago, "the market hasn't picked up – what do we do? We have to consider remedies that are more far-reaching."
Vestager was speaking at a hearing to confirm her for a second term as competition commissioner and for a new role as executive vice president responsible for making "Europe fit for the Digital Age."